"Life is supposed to be fun!" Relationships are the cornerstone of our lives. When our relationships are going well, we feel there is nothing we cannot accomplish. We are happy, inspired and energetic. When our relationships are not going well, our world seems to be filled with feelings of disillusionment and doubt. We work exclusively with relationship issues, both with individuals and/or couples. Our goal is to teach individuals and couples how to have relationships that bring them joy and satisfaction. There is no reason to remain stuck in old patterns. You can learn the skills to improve your relationship. Discover how to: • communicate effectively • limit power struggles • increase respect and trust • strengthen your love • enhance intimacy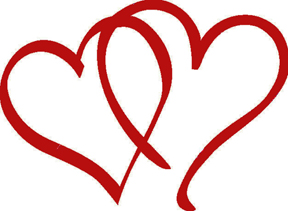 The Relationship Specialists do regular updates on their Facebook Page. Also, for a limited time you can sign up to receive our "Top 10 Tips for a Happier Relationship". Try a tip today and see the improvement in your relationship. Click here to receive your tips. You can also Like us on Facebook or Follow us on Twitter to see what kind of advice we give to our clients each day.
NEW COURSE!
 Thriving After Divorce – This 8-week program is designed for the woman who wants to thrive, not merely survive, after divorce.  It's all about realizing your strengths, your dreams and your true self. Click here to learn more. We are also featured in  Simple Steps Real Change Magazine, an Internet magazine which features some of the most encouraging and inspiring authors, coaches, counselors, and visionaries.  They've come together for the purpose of helping you take the Simple Step that creates Real Change in your life!
Check out our article Spring Cleaning Your Relationships. To get your free copy of  Simple Steps Real Change Magazine, click here! You can read it online or download the .pdf file to your computer.
We are located at Orenco Station in Hillsboro, OR
We offer counseling and coaching to individuals and couples in Hillsboro, Beaverton and the greater Portland area. We also offer email counseling and coaching by phone worldwide. We're here to help inspire you to transform the quality and experience of your life, as defined by your relationships, toward greater success and fulfillment.